Who We Are:
OCS ROBOTICS
---
Our robotics team - OCS Robotics - is a small, young team from Toronto, Ontario. We are based out of Senator O'Connor College School. Founded in 2015, we have only competed in a few compettions so far, yet each time we compete we do better than the last. Our team is composed of more than thirty students from all the grades and two teachers. Together, we build robots that compete in compettions and win district events.
Learn More
Our Robots:
Robots used to compete at competitions.
---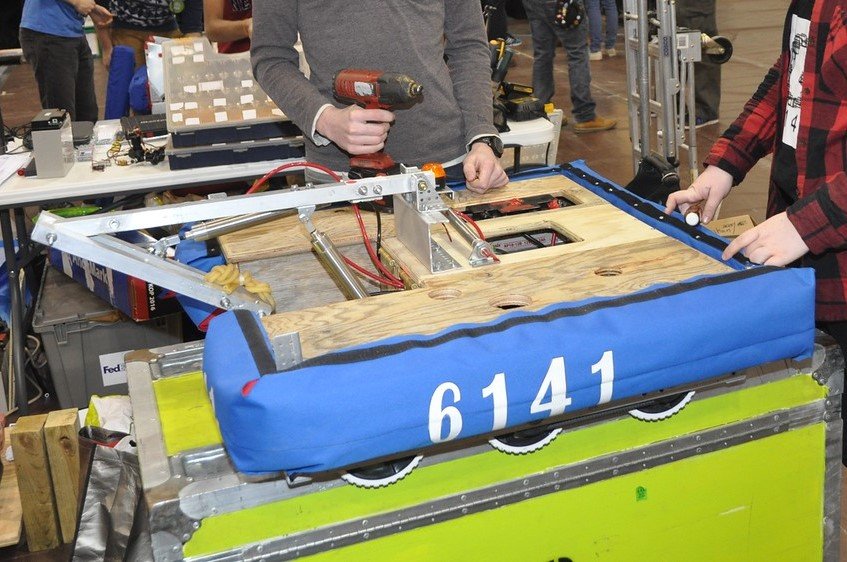 Messages
From team members.
---
Joining team 6141 has been the best and one of the most enjoyable decisions of my high school career
Being a member of a diverse team increased my confidence, expanded my knowledge in mechatronics and allowed me to a a part of a new and innovative future.
Being on team 6141 has made me realize just how necessary women are in the field of STEM.